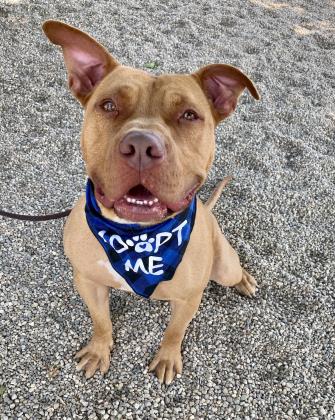 Adoptable Pet Spotlight: King Zeus
Feeling lonely? I bet that I can fix that with my handsome face! The name's Zeus and as you can see by my photo, I wasn't joking. I'm one good looking 4 year ols pup! Bandanas are my favorite accessory, but what I'd really like is one of those fancy ID tags on my collar that says I'm yours. That's right, I want a home of my own. A family to love me not just for my stunning smile, but for me and my great personality. I'm a almost 4 year old boy, so I'm past all the puppy stuff but still have lots of energy, love and years left to share with you. I love people and I am eager to please, so I would love to go to training class and learn how to be a perfect gentleman. (Lucky for us, it's included in my adoption fee!) Also, since I am such a king I need to be your one and only animal in the home! Won't you come to Tails and meet me today? I'll be waiting!
PS... My adoption fee has been FULLY sponsored by a volunteer, and also in loving memory of a special dog named Liberty.